Quality Instruments - Quality Service - Unbeatable Prices
What Sets Us Apart
Bravura House is a maker of stringed instruments like no other. Designed by professional violinist and pedagogue, David McFadden, all instruments are hand made in the Italian tradition of violin making from the highest quality of materials and craftsmanship. The Bravura House product line includes all levels of instruments from the budget minded 201 series up to the Master Luthier 800 series. There are simply no better instruments at or near the same price. All instruments are played and tested by Mr. McFadden and then set up to the professional standards that he expects for himself and for his students.
Do you want a customized outift? You can choose your own selection of favorite strings, chin rest, string height, tailpiece, and even your own choice of tailwire. We will work for you.
Professional violinist, strings teacher, parent of music students, and Violin and Bow Luthier.
Meet David McFadden
His unique combination of experience is the foundation of the Bravura House line of instruments, bows and cases. 
Experience the high standard and enjoy the savings!

Learn More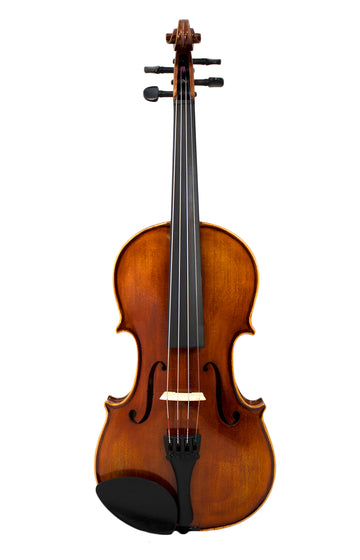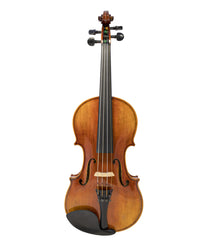 Bravura House
Violin Collection
These are our top selling models, and there is one here for every budget.
Shop Violins
Find your bow
Undecided? - try our
Trial Program
I have helped hundreds of people to find the right instrument for their budget and level of playing.  I take time to help customers to make their best decision. 
If you can't come to our studio in person, this Trial Program is your next best option.
Details
Don't take our word for it
★★★★★


I have worked with Bravura House for many years. During that time I have had excellent and friendly service. All of the products are of the highest quality. Also, the highest level of technical information about products is offered and how they might affect the over all performance of the instrument or bow: important information.
★★★★★


I have been a customer of Bravura House for many years, and they are my first choice for fine string instruments for my students and myself. My contact person there is a string player and teacher, who knows about the products first hand. They offer a wide range of instruments from beginner to professional level, always at the best prices. The repairs to both instruments and bows have been very impressive. If you are trying to avoid the mass-produced, poor sounding instruments that are so common today, then Bravura House should be your first choice.


★★★★★


Bravura House should be everyone's first choice for string instrument rentals, purchases and repairs. The quality of instruments is outstanding and the price range allows each customer to select an instrument that suits his/her need and financial means. The owner is a string player and teacher, repairs and builds instruments himself and can answer any questions you might have. He takes pride in giving each customer the best product to speak their musical language.
You will have a very friendly 5 star experience at Bravura House.


★★★★★

Add customer reviews and testimonials to showcase your store's happy customers.
★★★★★

Add customer reviews and testimonials to showcase your store's happy customers.